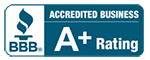 Dalco Contractors & Roofing is a top rated Grand Prairie roofer / Dallas roofer and a BBB Accredited Business with an A+ Rating for roofing repairs, installation, and maintenance. We service the DFW area and we offer both residential and commercial roofing services.
Dalco Contractors & Roofing is fully insured and registered with the Better Business Bureau of Dallas with an A+ rating. We service and install virtually every type of roofing system. We deliver quality and timely service every time.
If you are in need of roofing repairs, maintenance or installation on any roofing system, we are the contractor for you. When choosing a roofing contractor there is no better choice than Grand Prairie roofer Dalco Contractors & Roofing.
Dalco Roofing and Contractors has been providing roofing services in Grand Prairie and Dallas for over 20 years. We are committed to providing quality work and customer service that is second to none. Our team is experienced and knowledgeable and is dedicated to helping you find the perfect roof for your home. We use only the highest quality materials and products to ensure a beautiful, durable and long-lasting roof that you can trust.